Additional Services
Consultation / Supervision | Employee and Family Assistance Program Services
Critical Incident Stress Management | Vicarious Trauma | Limits to Service
Consultation / Supervision
Clinical consultation services are available for professional development, groups, workshops, presentations, focus groups and case supervision. Professional development topics are specifically tailored to your organization, please see the list of past presentations and lectures under community activities.
Tania provides individual and group supervision to agencies and therapists in private practice. She is also available for one-time case consultations.
Employee and Family Assistance Program Services
Contracted services are available. Services can include counselling with a brief, solution focused approach, yet still remain holistic. CISM services also available on contract.
Critical Incident Stress Management
Critical Incident Stress Management (CISM) is a type of counselling service that can help decrease the effects of a traumatic incident and get you back to your regular life. Debriefings are available for individual and group processes.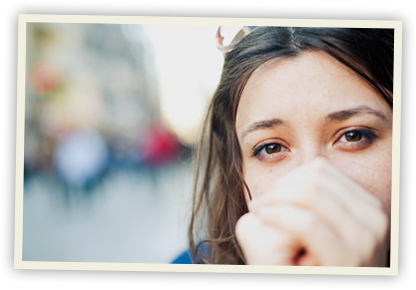 A critical incident is a shock to your psychological system from an event to which we are sometimes left feeling helpless, emotional and physical distress and it can feel incomprehensible. The potential causes of critical incidents include, but are not limited to, actual or perceived threat to your life, severe physical harm or injury, witnessing an unpleasant event such as a car accident or harm to a child, and/or threat or loss of your personal or professional integrity.
Acute reactions, stress reactions and trauma reactions are unpleasant and disturbing, although normal. Counselling can help understand these reactions, put them into a context, and support you in finding your own answers and meanings.
Some of the effects of trauma are lack of sleep, nightmares, flashbacks, not wanting to do the things you enjoyed before, memory problems, anxiety, disinterest in sexual intimacy, fear, feeling alone, always feeling sad or unfulfilled.
Vicarious Trauma
If you are a helping professional who is exposed to difficult and traumatic client material you may feel this impact personally and professionally. Relating to people empathetically can result in a feeling of wear and tear on you. Although many professions experience burnout, those in the helping professions can also experience vicarious trauma. This means you may experience changes in your feelings of safety, trust, a sense a powerlessness, esteem issues and intrusive imagery. You may notice changes in your frame of reference, for example, how you view the world is different from when you first started this work. Anger, fatigue, depression, disassociation, and sleep pattern disruptions are a few of the other symptoms you might notice. Vicarious trauma symptoms can also surface quickly and are not only for seasoned professionals. Students in a practicum can experience vicarious trauma too.
Reclaiming yourself from the effects of working with traumatic material is essential to maintaining a healthy lifestyle, positive relationships and a sense of social justice. Working with Tania through these issues will involve understanding the social context, the political nature of vicarious trauma and how this may have been interwoven through your own history. Helping people shouldn't hurt.
Limits to service
Due to the nature of private practice, if you are experiencing a persistent and unmanaged mental health issue, then other community resources will be suggested. Persistent and unmanaged mental health issues may include, although are not limited to: non-compliance to psychotropic medication and repeated suicide attempts. Individuals with a major and active addiction may also be referred to other community services.