New Parents
Are you trying to understand your child's behaviour and to manage your triggers better? Are you feeling exhausted and sleep deprived?
Parenting - whether it be solo, with a partner or with a small posse - is a lot of work! You may feel lucky to witness such sweetness and loving curiosity and then - within a flash - be overwhelmed with frustration as the third meltdown of the day begins. And it's only 9:00am. Taking the time to get support, to create a plan, to simply catch your breath with someone who "gets it" can help their meltdowns not become your meltdowns.
Feeling too much pressure to breast/chestfeed? ("Breast" is best, but feeling them is good too!) Are you noticing all the yoga moms and yoga babies sitting sipping lattes but you can't get out of the house before noon? Think your partner needs to do more? Tania can help navigate parental desperation and move towards a better picture of what is possible with your family. The perfect parent isn't perfect and in fact you haven't traumatized your child because you used a bribe or gave in. Maybe you need help pushing the reset button on your feelings, expectations and how to grow with your specific family.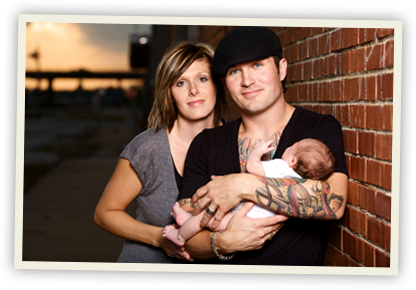 The additional challenge of navigating socialized gender roles can also lead to heated discussions. The pressure to subscribe to the pink/blue - princess/hero model for raising your children can come from within your relationship but also externally via grandparents and friends. It happens subtly too at times, with a firetruck for your son and a doll for your daughter. Exploring these issues and themes with Tania will help you stay true to your vision of family life.
With sleep deprivation and constant demands it can be difficult to renegotiate couples' roles in the home. It can be unsettling when equality begins to feel different and your roles begin to change. As your child gets older, it's important to continue open communication especially when it seems like you are on different pages.
It's okay to bring your newborn to a session, to breast, chest and bottle feed.
Click here for information on Lesbian, Gay, Bisexual, Transgendered, Two-Spirited, Queer, Questioning + Parenting