Transgender / Gender Diverse Folks and Families
Some of us are well versed in understanding gender benders, non-binary identities and gender spectrum concepts, but for others, this is a new venture. Some individuals need a place to talk and explore what this means for them, and to unpack the stories they've been told about themselves. Families also need a place to talk and explore their feelings without fear of immediate judgement.
Talking with Tania isn't one-sided. You will get a chance to express fears, apprehensions, frustrations, anxiety, hope, desire and joy in a challenging and respectful way. She can listen to what you feel would really be helpful, and help you to find your footing and to navigate systems. She will hold the space for you to find your authentic self, and for families to re-build.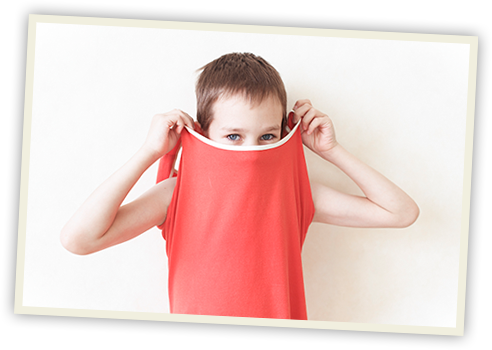 If you are a parent or caregiver witnessing "gender non-conforming" behaviours in your child, and you are questioning what to do or are feeling afraid because you don't know what this means, let's talk. Let's explore perceptions, extended family stress and how you can best support your child.
"Gender-non conforming" behaviours mean, in simple terms, a perception that you are not conforming to what society believes a male or female should look like, act like or be like. While there is some acceptance of "tomboy" behaviour in females, within a limit, anything beyond this and other than this is frequently disapproved of in society. Gender-policing is very common with young children and, well, many folks just don't outgrow this belief.
Tania will support parent(s) and caregivers on their journey with their child. She is open to working with everyone in the family, in individual sessions, parent-child sessions and family sessions. With Tania's experience in relationship counselling, parents can also work out their conflicts and communication styles.
Gender Queer, Gender Spectrum, Gender Fluid, Gender Expressions and Constellations
Kids, teens and adults are welcome to explore who they are. Tania knows the difference between gender identity, gender expression, biological sex and sexual attraction. And the importance of valuing individual identities, as fluid and non-binary as they may be. Wherever you are at, we can sort through what's coming up. If it's about coming out, social transitioning, relationships, sex, or dynamics at work/school we can take it one step at a time and leap together.
If you are looking for books and resources, check out Tania's blog. Her current favourites, for kids and adults alike: Red, A Crayon's Story; Transitional Wisdom in Retrospect; Is That For a Boy or a Girl; A Princess of Great Daring and Worm Loves Worm.