Pregnancy and Fertility Issues
Counselling with Tania about pregnancy and fertility issues is about processing the feelings around big decisions. The desire to become a parent and the difficulties in becoming a parent can be explored in therapy so that you can feel a renewed sense of clarity and empowerment. This can help you decide between your options to find the answers that are ultimately right for you.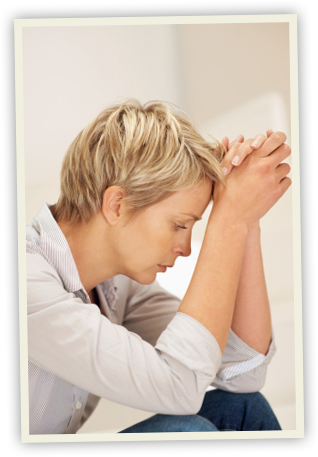 Anyone facing fertility issues has stumbled upon the new "f" word. Suddenly you have begun a crash course in the medical terminology surrounding conception. This can become overwhelming and stressful. Relationships and finances may be maxed-out, and this could just be the beginning. Tania's counselling won't be about what traditional or alternative medical routes you should take.  Instead, she is there to help process your feelings, clarify how you relate to your options, and to empower you to make your own decisions.
Experiencing a miscarriage is a loss. Many people need to grieve this loss, but lack places in their lives that allow for these experiences to be shared in a respectful and understanding way. Guilt, blame, anger and sadness are feelings that can be processed so that you can feel strong on your feet again. Traumatic birth experiences or conception can also leave you feeling alone with overwhelming feelings. Sometimes this is compounded by other people's comments and a lack of awareness of what you are going through.
Unwanted pregnancies require counselling space to process all the emotions, feelings, pressures and choices with care. Freedom to express worries, hopes, fears and disappointments is paramount to having a safe place to talk.
Individuals who have had an abortion or are considering an abortion need support. Sometimes these feelings are impacting a current pregnancy or are creating a relationship dynamic. As a feminist-focused counsellor, Tania will support you through your choices.
When historical trauma, such as childhood sexual abuse, impacts a current pregnancy or your new role as a parent, a unique lens is needed to explore the dynamics without re-traumatizing you. Depending on the work you have done to this point, we can move forward at your pace so that your new experiences are not clouded by the past.
Folks who are Trans and their partners are welcomed and supported to process their pregnancy. We can explore each trimester with your identity supported, with special care on what you perceive is helpful, neither a cookie-cutter approach nor wasting time educating a counsellor.
Fertility and pregnancy issues require a considerate understanding that doesn't lose focus of who you are as an individual and your relationship to your body and/or partner. Processing events or planning ahead can help address underlying feelings. 
If you are on bed rest during your pregnancy, arrangements can be made to have in-house or telephone sessions.
Chest/breast/bottle feeding welcomed in the session if you have bought your little one.