Lesbian Gay Bisexual Transgender Two Spirited Queer Questioning 2SLGBTQIA+ Relationships
Have you stopped having sex? Have you become 'just' best friends?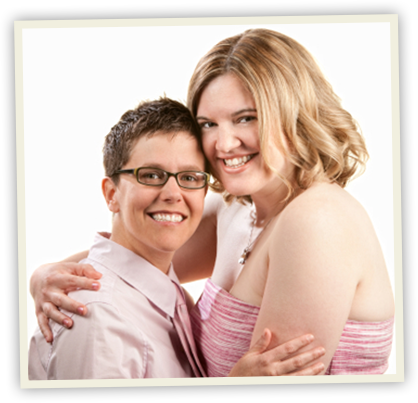 It's not always easy to find role models of healthy, long term queer relationships. Or sometimes even short term. Whether you are in a monogamous or open relationship, taking the time to explore your values, beliefs and desires as a couple is important to the sustainability of any relationship.
Speaking authentically to one another is a skill that takes practice and often can only occur when there is emotional safety and no criticism. Counselling with Tania can help you learn how to respectfully share your beliefs, wishes, and dreams.
Trans folks and CIS-partners are welcomed to explore the social, gender and political pressure impacting your relationship. When people are fighting in a relationship because of the external environment, counselling can help sort though what really is going on and how to move beyond the daily grind.
It can also be helpful to undo the effects of bullying and internalized homophobia to live your true path.
Click here for more information on Lesbian, Gay, Bisexual, Transgendered, Two-Spirited, Queer, Questioning + Parents (2SLGBTQIA+) and here for Queer Spawn services. For information on Alternative Relationships, click here. For more information on Transgender / Gender Diverse click here.